Bean Curd Smoked Machine
Bean Curd Smoked Machine
YU FENG

CHINA

30 DAYS

100 SETS
The operation control of the Bean curd Smoked furnace is relatively simple, and the feeding, slag removal, and air supply centralized circuit control. Single people can operate smoothly. And using direct combustion technology, gas production can automatically change with the change of furnace temperature. Automatically shut down the furnace and stop the gas. Simple restart, no complicated operation.
Bean curd Smoked furnace parameters:
Model: YY-250
Production capacity: 1000KG
Power: 7KW
High pressure steam pressure: 0.3~0.6
Low pressure steam pressure: 0.1~0.2
High pressure furnace temperature: <85
Low pressure furnace temperature: <100
Water pressure: 0.2
Standard trailer: 1000×1030×1980
Host size: 4490×1510×2600
Weight: ≈ 2600
Price interview
Bean curd Smoked equipment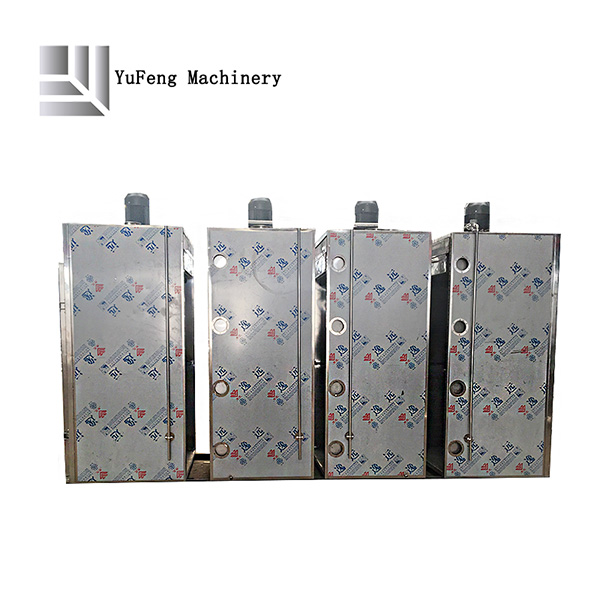 Bean curd Smoked furnace features:
  The whole machine is novel in design, fine in processing, beautiful and durable. The inner and outer walls are made of stainless steel, and are insulated by high temperature resistant polyurethane foam material. The heat preservation effect is good, the temperature rises quickly, and energy is saved. The advanced automatic control system can meet the requirements of various product processing technologies. The main components are imported components to ensure product quality, uniform circulation and smoking system, uniform color of meat products and high yield.
  It has the functions of cooking, drying, baking, smoking, exhausting, cleaning and so on.
  It adopts electric control mode, which is easy to operate and can automatically control time, furnace temperature and intestinal core temperature.
  It can be operated in a single process as required, which is economical and practical.
  Rugged and beautiful, reliable quality, can be customized according to customer needs of different specifications.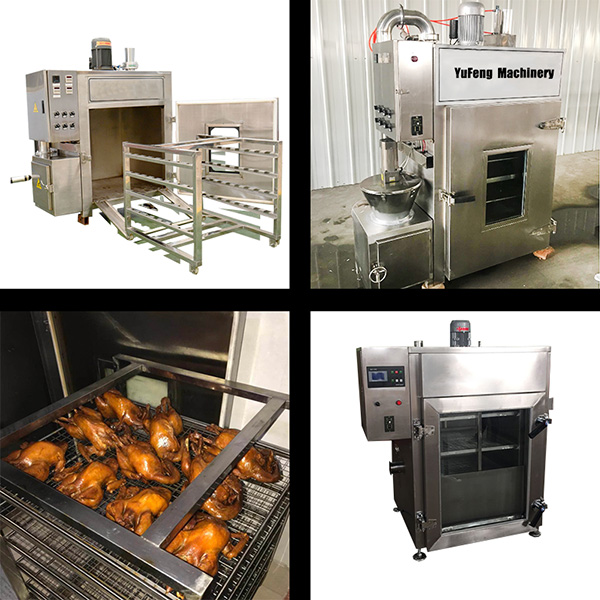 Our company produces and sells mechanical equipment for free maintenance within one year, lifetime warranty, welcome new and old customers to visit and guide.