Fully Automatic Large Frozen Meat Grinder
Fully Automatic Large Frozen Meat Grinder
YU FENG

CHINA

30 DAYS

100 SETS
The automatic frozen meat grinder is a granular meat filling in which the meat processing enterprises process the raw meat according to different process requirements in the production process. It is widely used in various sausages, ham sausages, lunch meat, meatballs and salty flavors. , pet food and other meat products and other industries.
Automatic frozen meat grinder principle
During work, the material is first turned on and then discharged. Due to the gravity of the material itself and the rotation of the screw feeder, the material is continuously sent to the cutter edge for chopping. Because the pitch of the screw feeder should be smaller than the front, but the diameter of the screw shaft is later than the front, which produces a certain pressing force on the material, which forces the chopped meat to be discharged from the perforations on the grid.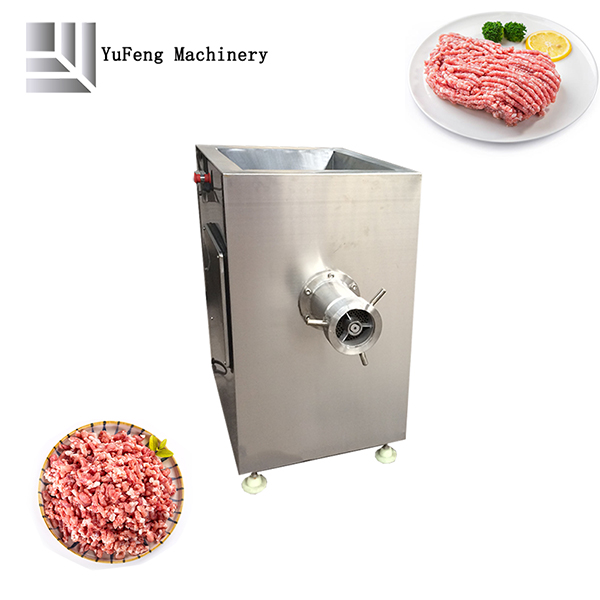 Automatic frozen meat grinder features
Made of high quality (cast iron parts) or stainless steel, it is non-polluting to processed materials and meets food hygiene standards. The tool has special heat treatment, excellent wear resistance and long service life. The machine is easy to operate, easy to disassemble and assemble, easy to clean, and has a wide range of processed products. After processing the materials, it can maintain its original nutrients well and has a good preservation effect. The tool can be adjusted or replaced at will according to the actual use requirements.
Automatic frozen meat grinder
All kinds of frozen meat, fresh meat, chicken skeleton, duck skeleton, pig skin, cowhide, chicken skin, fish, fruits, vegetables, etc. The structure automatic freezing meat grinder is mainly composed of a feeding mechanism, a cutting mechanism and a driving mechanism.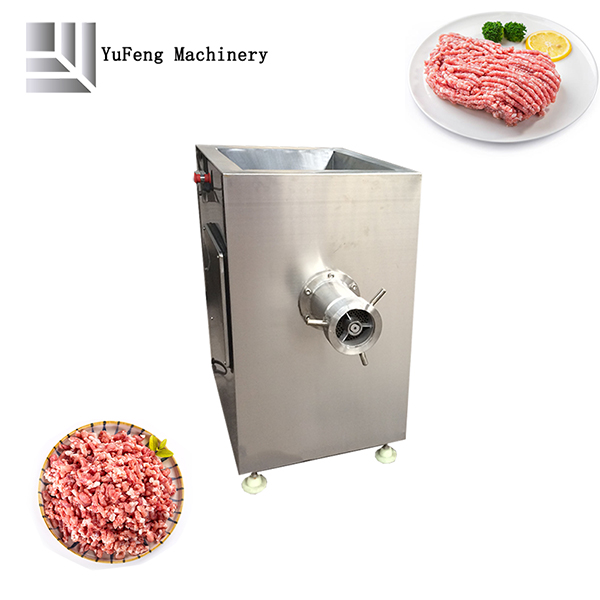 Automatic frozen meat grinder daily maintenance
Refueling problem
1. In the case of normal use of the fully automatic frozen meat grinder, no refueling is required within one year;
2. automatic frozen meat grinder lubricants category is butter;
3. Refueling hole position: A bolt hole at the back of the two bolt holes at the top of the fuselage (in the direction away from the ground meat parts) can be easily refueled (must be filled with grease, liquid oil cannot be added).
Maintenance

  The parts of the fully automatic frozen meat grinder chassis do not need to be maintained under normal conditions, mainly waterproof and protect the power cord, avoid damage to the power cord and clean it. Routine maintenance of ground meat parts: After each use, the ground meat tee, screw, blade orifice plate, etc. should be removed, and the residue should be removed and then replaced in the original order. The purpose of this is to ensure the hygiene of the machine and the processed food on the one hand, and to ensure that the ground meat parts are flexible and easy to repair and replace, and the blade and the orifice plate are wearing parts, which may need to be replaced after a period of use.