Industrial Fully Automatic Meat Mixer
Industrial Fully Automatic Meat Mixer
YU FENG

CHINA

30 DAYS

100 SETS
The Industrial fully automatic mixing machine can mix minced stuff materials, powder materials and jam-like materials. Through mixing, it can increase viscosity and elastic of the materials. The special fan-shaped agitator is used to tenderize the materials while stirring. Compared with domestic similar products, it can significantly improve work efficiency and is an essential equipment for food production. The machine operation is reversible and can meet the requirements of different mixing processes. The machine is made of high quality stainless steel materials which meet the food hygiene requirements.
 The industrial fully automatic meat mixer adopts the meat grinder head and the parts that contact the food are made of stainless steel, fully enclosed gear transmission, compact structure, stable operation, reliable operation and convenient maintenance.
industrial fully automatic meat mixer features:
1. Safe and pollution-free The casing has smooth lines, no hidden gaps and sharp edges of the harmless operator, easy to clean;
2. Power saving, durable, convenient, compact, and beautiful appearance;
3. Easy operation, high efficiency, low power consumption, easy maintenance, safety and hygiene;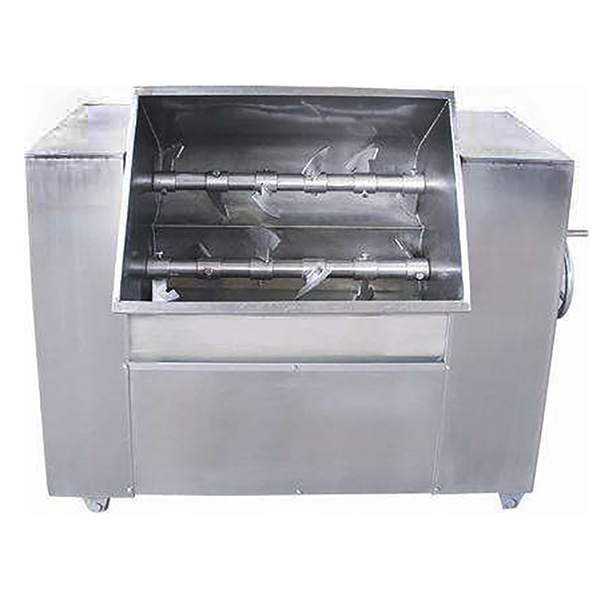 industrial fully automatic meat mixer application range
  Type of food produced: Unsalted meat or fresh meat can be directly cut into different sizes of meat.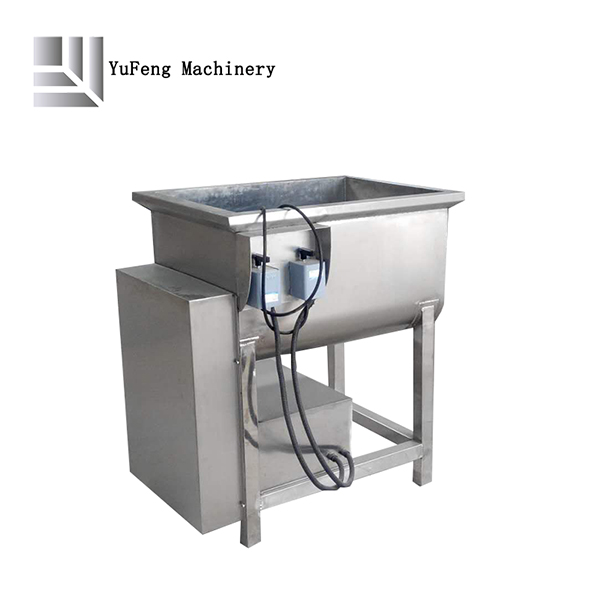 industrial fully automatic meat mixer use attention
  Raw meat should be peeled and boned, and cut into suitable meat pieces with the feeding mouth; feed the material into the meat cavity with the feeding rod, do not use other objects instead of the feeding rod, do not send materials by hand; prohibit children when using Beside, place it in a place where children can touch it; immediately after use, remove the ground meat component and clean it to avoid bacterial growth. However, the meat grinder should not be washed directly with water, but should be wiped with a damp cloth! The meat grinder should be avoided as much as possible. Repeated start, continuous working time should not be too long, it is appropriate within 30 minutes, in order to protect the motor, restart after 5 minutes after the shutdown, to ensure that the machine can be used for a long time.