Large Chicken Smoked Furnace
Large Chicken Smoked Furnace
YU FENG

CHINA

30 DAYS

100 SETS
The Large Chicken Smoked furnace is fully automatic that integrates cooking, drying, smoking and coloring. After smoking, the color of the food looks good, and there is smoked fragrance that makes people feel not greasy, and it can also achieve environmental protection effects. It completely replaces the traditional smoked method, saves the labor of the workers, improves work efficiency, and enhances the taste and elasticity of the food.
Chicken smoked furnace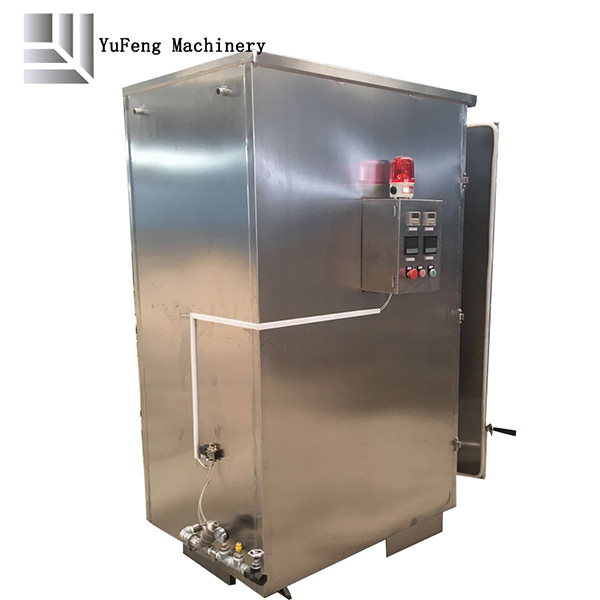 1. The inner and outer walls of the large chicken smoked furnace are made of stainless steel, and the insulation material is made of high temperature resistant rock wool with good thermal insulation performance.
2. The Chicken smoked furnace has various safety protection functions of drying, smoking, cooking and exhausting, and has intelligent control of temperature and humidity.
3. Using touch control screen, computer automatic control program, can visually display the operating status of each actuator and equipment; set dynamic images of actual working time, process flow, temperature and humidity parameters and components.
4. The Chicken smoked furnace has the function of adjusting the relevant technical parameters such as time, temperature, humidity and exhaust air volume during the operation of the equipment.